If your local tooth fairy (*wink*) has run out of personalized fairy note paper, you can be a fairy-helper by printing up a handy supply.
Simply download the image below and print in any size you wish. Then, your child's tooth fairy can include a little note when they come to pick up a tooth.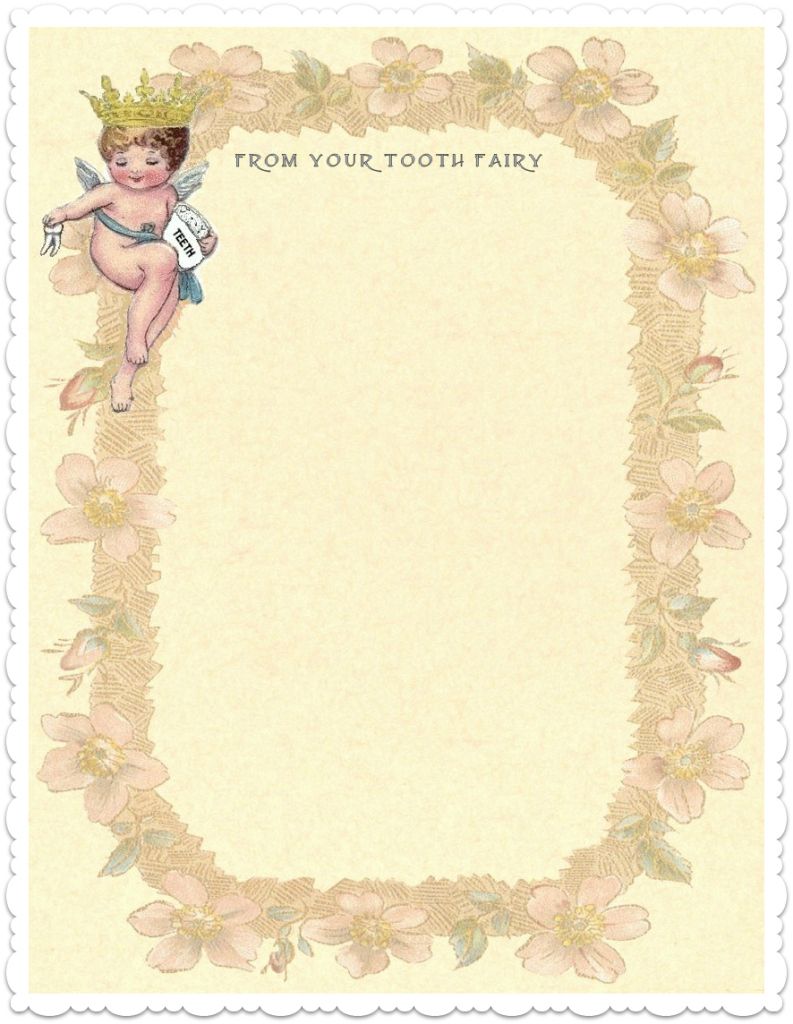 This post has been shared with:
(from whom I got my tooth fairy's golden crown)
Pin It Now!